The Serett Legacy 1.3
Previously in the Serett household; We saw boob touching, a robbing bitch stole a computer but got her just desserts! The couple had their first born and named him Astral and almost got the stove on fire! You all probably know what's going to happen in this chapter.....that bitch is back again.

We start off first with Cerulean! She rolled the Neurotic and genius trait! Oh Ceru you're such a qt!
They both wanted another baby..........JINGLE BEELLLS, JINGLE BEEELLLSSS.
No. Marlin, you're doing it wrong. You're not the one to get preggo.
Judy: /Creeps/
Astral: GUESS WHAT TIME IT IS?
Astral: DERPING TIME!
He rolled the Snob trait!
Cerulean: /JOINS IN/
I had to age her up with him since i didn't know what else to do with her. Sorry i didn't take as many pictures of her as a toddler. :(
Cerulean: /Claps/ Brother and i are going to have so much fun as children!
Cerulean: EUREKA!
She rolled the unlucky trait....Oh Ceru.
SERIOUSLY, DOES ANY ONE HAVE A FIX FOR THIS?! LIKE AMG.
I DON'T KNOW HOW THIS HAPPENED@
Marine: This one is going to be an
astronaut
like his daddy!
Yeah he....
IT'S LIKE THEY'RE SMALL MONSTERS!
Marine: Yes...Do your homework but soon this
spaghetti
will be you in a couple more years. Just you wait.
I don't think you should be staring at your son like that, Marine......
GETTING THAT FREE CABLE. FUQ PAYING. YOLO.
This is the only thing Astral plays to get his fun up...........
Fuck yeah, 5th place!
CERU- YOU'RE DOING IT WRONG TOO. YOUR MOM IS THE PREGGO ONE.
You're so cute, Marine baby~! Why didn't i give you that as your sleepwear?
Marlin: You know......You are getting awfully preggo belly there. Are you expecting again?
Marine: Oh yes! I'm so excited we're having another berry crawling around the house!
Marlin: Wait I was joking! You can't be serious! Why didn't you tell me
earlier
?!
Marine: Oh dear.....Seems it had slipped my mind!
Marine: Oh i can't wait to see the little blue drop! So excited it needs to come like now!
and theeeeeen........
Marine: ARG!
Marlin: AMG KIDS GET THE CAR. YOU GOTTA DRIVE YOUR MOTHER TO THE HOSPITAL.
Astral:....We can't even drive yet amg fml/goes off to school/
Marlin: WE GOTTA GET YOU TO THE HOSPITAL!
Marine: Chill...I gotta clean the dishes first.
RUN YOU CREEPY BABIES. GOOO.
This is Majorlelle! She rolled the Couch potato and hates the outdoor traits! Where did you get that black hair like....what......BUT SHE HAS HER MOTHER EYES. EEE. Apparently Marlin agrees with me!
'
YOU ARE JUST TO CUTE. ALSDKFJ

eh.......ugh............fine...one more.
qt!
Marine: I do love a man in a uniform. Lets do it.
JUDY GO AWAY. THEY ARE MAKING ANOTHER
POTENTIAL
HEIR. GO.
Jingle bells- Jingle Bells- JINGLE ALL THE WAY.
Since Marlin hardly works- i just have him clean the house.....
AHHH. you are going to be my favorite i just know it.
Why so beautiful Marine?
YOU ARE NOT SETTING THE HOUSE ON FIRE FOR YOU ENJOYMENT!


Marine: Ah! I feel like it's time!


Marine: Baby time~
YOU AGAIN?! WHY? DO YOU HAVE PREGGO SENSES? DAMN IT.

why...why are you going upstairs?
YOU WOULD STEAL HIS COMPUTER YOU BITCH. WHAT DO YOU HAVE AGAINST THEM?!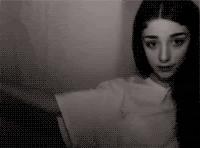 YES WE KNOW YOU ARE A
BURGLAR
. A BAD ONE AT THAT. TAKING SOMETHING THAT NO ONE EVEN PLAYS ON?

Evil bitch...I will download the
Dexter
mod and find you.
YEAH BEATEN IN THE SAME HOUSE, SAME COP, SAME STOLEN OBJECTS. YEAH. YOU BETTER NOT COME BACK.
Marlin: yeah thanks for stopping that criminal and stopping my whole morning plan just for you to tell me that you caught her! Thanks buddy!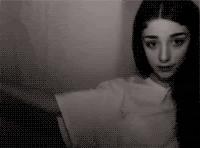 Marine: ugh, all these kids are ruining my body.

I leave you all with Marines ass. I'm sure you all know what to say here!
Alright, I'll see you all later! Thanks for reading! oh and do any of you have berry sims that would like to be in the Serett legacy? Leave a link in the comments!
Comments {0}